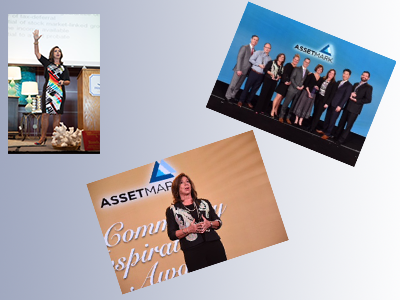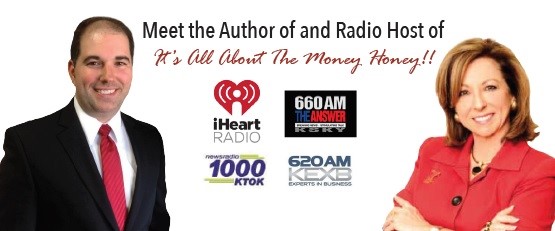 "The name Financial Diva is a perfect title for a strong and powerful self-made woman who is committed to every person reaching financial independence so they can live life to the fullest rather than being preoccupied with financial struggle"
– Lea Black, star of The Real Housewives of Miami, entrepreneur, and author 
A successful business owner, Woods came from humble beginnings, mixing her wisdom and wit which has contributed to the success of her local radio show along with her book, "It's All About The $Money, Honey!" Victoria Woods is known as The Financial Diva, an entrepreneur, author, and Founder and CEO of ChappelWood Financial Services, as well as visionary and founder of the 84-acre Financial District of Oklahoma. Victoria lives by her motto, "The one who says it cannot be done should never interrupt the one doing it."
She has served on various boards, committees, and judging events, and has given financial lectures on Royal Caribbean International Cruises.
Woods was selected as a White House Conference Delegate and served as a member of the President's Advisory Board. She was also named the National Association of Women Business Owners "Best of the Best," nominated as Oklahoma City's Journal Record's 50 Most Influential Women. She currently serves as Finance Chair for the Oklahoma Commission on the Status of Women. She has been a financial expert contributor on national television and radio networks and shows including Clear Channel Radio, iHeart, Citadel, the Today Show, FoxBusiness, ABC, CBS and NBC affiliates around the country (http://www.FinancialDiva.com).
Victoria counts her 31 year marriage to Larry Woods as one of her greatest accomplishments.  She is a loving grandmother, godmother, and aunt, and enjoys spending time with Reno, her adorable canine. She loves her business and volunteer work, public speaking, golf, reading, art and traveling.
DAMON KING, CFP®
INVESTMENT ADVISOR
Damon is a CERTIFIED FINANCIAL PLANNER™ professional, licensed Investment Advisor, and licensed insurance professional at ChappelWood Financial Services in Edmond, OK specializing in preservation of assets, income planning, tax efficiency, and legacy planning.
In his 12 years as a charitable gift planner, Damon came to believe that passing on values is just as important as passing on assets. He chose to expand his service to comprehensive financial planning and investment advisement, developing strategies for affluent households to achieve their financial goals and preserve their values and legacy for future generations.
He co-hosts the radio show It's All About the $Money, Honey! on NewsRadio 1000 KTOK in Oklahoma City and 960 KGWA in Enid. Through his speaking engagements and classes, Damon emphasizes the importance of establishing tax-efficient gifting strategies, lifetime income, and preservation of wealth. Damon was recognized as the 2012 Volunteer of the Year by the Oklahoma Center for Nonprofits.