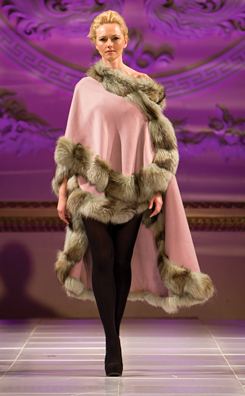 Designer Loula Loi Alafoyiannis will return to Couture Fashion Week with a presentation of her latest distinctive outerwear designs at 4:00 pm on Saturday September 7, 2013. The runway show will be held in the Grand Ballroom of the New Yorker Hotel, 481 Eighth Avenue, in the heart of the city's Fashion District.
Each design by Loula is a one-of-a-kind collectible, where fashion is wearable fine art. The creations are sophisticated yet whimsical, and impeccably crafted in silhouettes that have wide appeal.
Loula is the Founder and President of the Euro-American Women's Council (EAWC). Loula is also the Founder of "Saving grandmothers from breast cancer"  which she is supporting through her participation in this season's Couture Fashion Week.