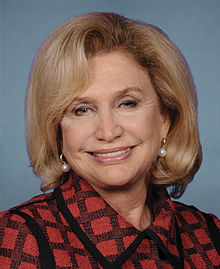 Mr. Speaker, I rise today to pay tribute to Loula Loi-Alafoyiannis, the Executive Global President and C.E.O. of the Euro-American Women's Council (EAWC). Loula has spent her professional life facilitating the needs of Greek and American entrepreneurial communities and advancing the cause of women's rights in the areas of business and education.
Loula has demonstrated that intelligence, integrity, energy, clear objectives and the love of a task well executed create credibility. Her love for Greece and her desire to promote greater understanding between Greece and America has made her a strong advocate and a wonderful ally.
Loula, like so many talented women of her generation, has had several careers. For two decades, Loula served as an elementary school teacher, helping to ensure that young people have a strong educational foundation. Her work with young people inspired her to create a Youth Leadership Award given annually by EAWC.
She then turned to the challenges offered by business, public relations and event-planning. Loula's entrepreneurial skills are widely recognized and, as a result, she has served as a delegate to White House Conferences on small businesses since 1990, and has advised numerous public officials and government leaders. Loula has also sponsored numerous White House luncheons for prominent and influential business women from across the United States and Greece.
In 1991, she founded and organized the "Best Buddies Foundation" in Greece, along with Anthony Kennedy Shriver, who serves as its Global President and C.E.O. As the Founder and the executive Global President of Euro-American Women's Council, Loula has established a spirit of cooperation among business women globally. The women of EAWC bridge nations and cultures, set trends, exercise influence, innovate positive change and make a difference around the world. Since 2001, Loula has been the Coalition Partner for Europe of the Women Impacting Public Policy (WIPP) organization. She is currently a board member to the Human Rights Advisory Council of New York.
Loula has received a number of prestigious awards for her outstanding contributions, including the Crown Award, which recognizes her as one of the most creative minds of the top leading entrepreneurial women of the world. She has also earned the distinguished award of "Honorary Citizen of Baku" as a result of her pioneering efforts to improve entrepreneurial training in the former Soviet Union.
Mr. Speaker, I am pleased to bring to the attention of my colleagues the outstanding work of Loula Loi-Alafoyiannis. Her unwavering dedication to improving relations between the Greek and American entrepreneurial communities and promoting opportunities for women is truly worthy of our recognition.