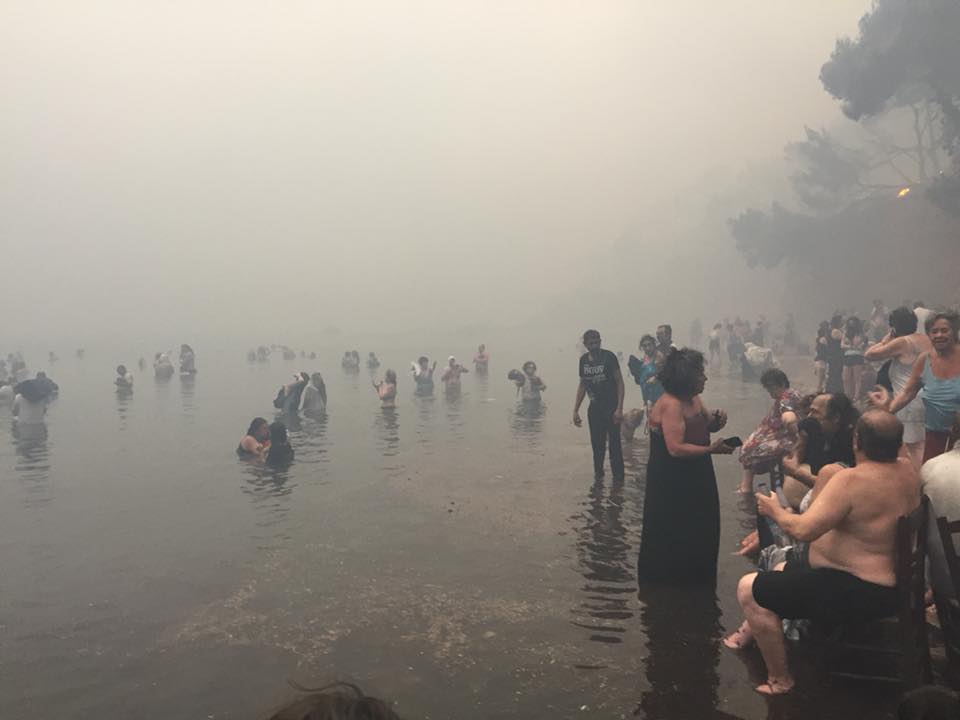 Over 80 people have died and 187 have been hospitalised, including at least 16 children, in the deadliest fires Greece has seen in years and with the nation now in mourning, there are ways people all around the world are able to help.
Here are some organisations that have set up funds that will go directly towards those who need it most-
Municipality of Rafina-Pikermi / Δήμος Ραφήνας Πικερμίου
Piraeus Bank:
IBAN: GR20 0172 1860 0051 8609 2291 418
Hellenic Red Cross
Eurobank:
IBAN: GR64 0260 2400 0003 1020 1181 388
Marathonas Municipality
Piraeus Bank
Bank account: 5120092305477
Currency: EUR
IBAN: GR49 0172 1200 0051 2009 2305 477
Account holder: ΔΗΜΟΣ ΜΑΡΑΘΩΝΟΣ (Marathon Municipality)
Donations for Lyreion Orphanage Children's Institution (which is burned)
lyreioidryma.gr/en/Different_Village.html)
IBAN: GR83 0140 1760 1760 0200 2000 196
BIC: CRBAGRAAΧΧΧ
Bank: Alpha Bank
Donate to Desmos: If you're in Greece, they are collecting goods here, and if you're overseas, they are collecting monetary donations here and via GoFundMe here
Give through AHEPA: The American Hellenic Educational Progressive Association (AHEPA) have set up a charitable fund to help the victims of the wildfire. Donate here.
Donate to the Hellenic American Leadership Council: This Chicago-based group has launched a disaster relief campaign for the victims of the deadly wildfires. Support their Wildfire Relief Campaign on GoFundMe. The funds will provide direct financial aid to emergency services, including the Greek Red Cross, that are working to save lives and rebuild destroyed communities from the ground.
SOURCE: GREEK CITY TIMES