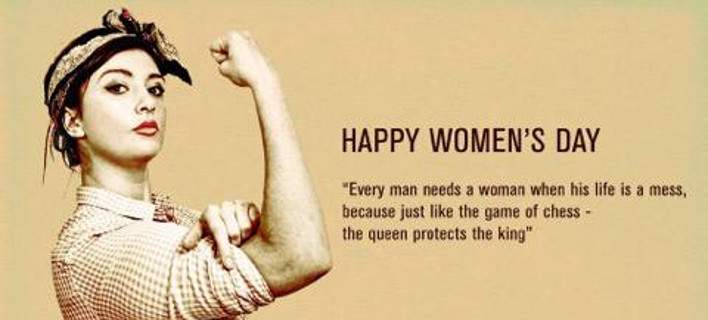 Είστε ωραίες, είστε δυνατές, είστε γενναίες και ευλογημένες! 
είστε οι φίλες μου, οι συγγενείς, οι υπέροχοι συνοδοιπόροι της ζωής μου!! 
Να είστε πάντα καλά, γερές, δυνατές, χαρούμενες, ανθεκτικές, αισιόδοξες, μάχιμες με τη χαρά της ζωής και του Θεού εντός και γύρω σας. 
ΧΡΟΝΙΑ ΠΟΛΛΑ σε εσάς αλλά ΧΡΟΝΙΑ ΠΟΛΛΑ και στους αληθινούς άνδρες που κάνουν τις γυναίκες να χαμογελούν!!
Happy Women's Day to all my beautiful, brave, dynamic, wonderful women of my life. Many happy returns of the Year also to the men that making really happy the women! 
With all my love & my thought 
Natassa