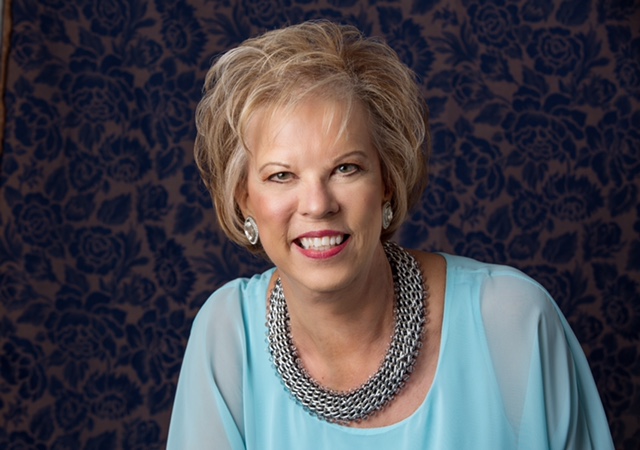 Serial entrepreneur Dr. Terry Neese, is a lifelong Oklahoman and has spent over thirty (30) years finding careers for men and women. She has found jobs for hundreds of thousands of people across the United States. Her skills include management, vetting responsibilities for each person seeking employment, budgeting and fiscal dedication to building her now multi-million dollar business that she started with a $500 investment.  She is the founder of Terry Neese Personnel Services (TNPS), National Grassroots Network, Women Impacting Public Policy and the Institute for Economic Empowerment of Women (IEEW).  Terry's daughter, Kim Neese, is now the President/Owner of TNPS.
Dr. Neese is a founding member of EAWC & Global Executive Board Member & Coalition Partner.
Under the umbrella of IEEW, Dr. Neese operates the PEACE THROUGH BUSINESS® program which educates and empowers women entrepreneurs in developing countries to achieve their dream of financial independence, community involvement, and political activism. Since its creation in 2006, the program has trained nearly 600 women entrepreneurs in Afghanistan and Rwanda, who have in turn employed over 13,000 of their countrymen and women. Eighty percent are still in business at the end of 10 years!  One of the big successes of this program is the mentorship between American women entrepreneurs and entrepreneurs around the world which opens potential trade partnerships.
A member of the U.S. Afghan Women's Council, past national president of the National Association of Women Business Owners (NAWBO), and founder of Terry Neese Personnel Services, Dr. Neese is known as a small business expert and was recognized by Fortune magazine as one of the "Power 30"—the most influential small businesspersons in Washington, D.C.  She was number 6.  She has been featured throughout several media outlets including MSNBC, FOX News, CNN, SBTV, the Wall Street Journal, the Washington Examiner, the Washington Times and The Washington Post.
Terry is an inductee into the National and Oklahoma Women's Hall of Fames; her involvement with women business owners and family issues is well documented through her participation in the following:
Women Impacting Public Policy (WIPP)– WIPP joins together a membership across the nation totaling over half-million women entrepreneurs and executives and serves as a voice for women in business at the United States Capitol. Terry testified often before the US House and Senate Small Business Committees on Association Health Plans, Estate Taxes, and regulations strangling small business growth.  
National Center for Policy Analysis (NCPA); Distinguished Fellow – Terry led the organization's Family Policy Center, where she developed policy ideas that helped women, families, and small businesses keep more of their earned money, and make better financial and health choices.  In addition, Terry conducted bipartisan briefings on family issues with congressional leaders and their staffs.
A successful businesswoman, Terry made history in 1990 when she became the first woman nominated by a major political party for the seat of Lt. Governor of Oklahoma. She was named an Outstanding Business Leader by the Northwood University Board of Trustees in 2006, and received an honorary doctor of laws degree from the University in 2008. In 2013 she received the Enterprising Women Legacy Award, the National Women Business Owners Corporation Leadership Award, and the Journal Record's "Oklahoma's Most Admired CEO." In 2014, Dr. Neese was only the second woman to be honored with the Oklahoma Sister Cities Global Vision award.   Other notable accolades include NAWBO's Lifetime Achievement Award. She has been appointed to numerous councils and positions with nominations by prominent leaders, such as Presidents George H.W. Bush, Bill Clinton and George W. Bush.
Current and previous roles include:
National Co-Chair, Donald Trump's Main Street Small Business Coalition
Oklahoma Co-Chair, Trump for America
Trump for America Transition Team
Board of Director to the Euro-American Women's Council.
US/Afghanistan Women's Council, through which she traveled to Afghanistan in 2007
Appointed by President George Herbert Walker Bush to the National Advisory Council on Indian Education. Reappointed by President Bill Clinton
Les Femmes Chefs d'Entreprises Mondiales (FCEM) Regional Commissioner for the Americas
SBA-National Women's Business Council (a bipartisan federal government council created to serve as an independent source of advice and counsel to the President and Congress)
Advisory Council for the United States Committee for United Nations Development Fund for Women
Commissioner for the U.S. Labor Department's Family & Medical Leave Act under Secretary Elaine Chao
Serves on the Northwood University Board of Trustee's
Appointed by President George Herbert Walker Bush to the SBA National Advisory Council
National Finance Chair, Carly for America
National Finance Team, Rudy Giuliani for President
National Finance Team, Rick Perry for President
National Finance Team, Elizabeth Dole for President
Terry is also a pilot and a gun enthusiast.  She has a daughter, son-in-law and two granddaughters.
Scottie Theresa (Terry) Neese
2224 War Eagle Lane
Yukon, Oklahoma   73099
405-850-4020 cell